We began our practice season at the beginning of October and it has been exciting to welcome four new dancers. We've been putting them through their paces, teaching them some of our Ascott Under Wychwood dances and introducing them to one of our Ilmington dances. Most of our dances are self penned but are danced in the style of dances from particular villages in the Cotswolds.
We're really impressed with the effort our new recruits are putting in, especially as some of them have never danced morris before. They're getting to grips with new ways of moving their bodies and learning a new lexicon with terms such as, "half capers", "cross backs" and "slows". It can all get a bit confusing, but it's starting to come together!
Meanwhile, our established dancers are getting the opportunity to refine what they've already learnt and pass on their knowledge to the new dancers. Morris dancing can be challenging to learn and everyone learns differently, so we're really lucky to be able to draw on the collective knowledge of the side, which stretches back nearly 45 years!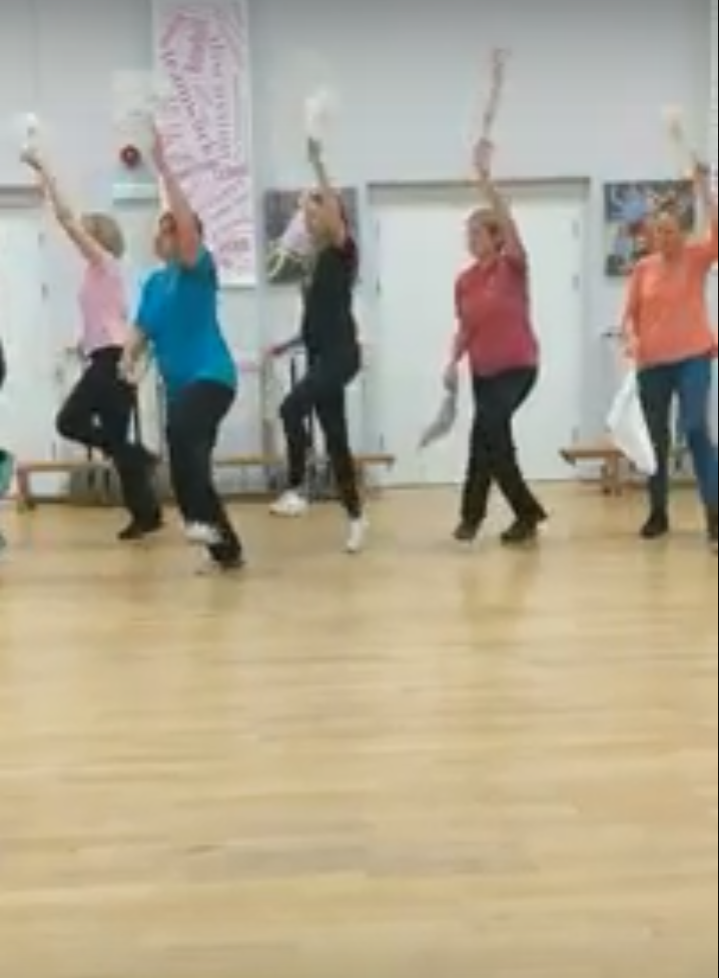 Along with our weekly practices, we've also been out performing. Earlier in November we were booked to perform at the "English Eccentrics Ball" at Lupton House, Brixham, with the theme "Myths and Legends" (obviously, we were there as legends of our time). In amongst the wild costumes and eclectic entertainment, we performed a couple of dances and got the audience up to join in. It was rather cold in the ball room and not all the costumes leant themselves to the conditions, so the burst of energy required to join in our morris dance was a good way for the audience to warm up.
The following weekend we attended the Pudsey Day of Dance in Tavistock, organised by Dartmoor Border Morris. We were one of many local morris sides who came together for the day to raise money for Children in Need. Our first stand was at the Pannier market surrounded by the smells of mulled wine and cheese toasties. We didn't let these tempting aromas distract us from our dancing though. There was a great atmosphere with a "joining in" dance at the end of each stand and plenty of audience members who were game for a laugh. It was also fun for us to join in the dances led by the other sides and to soak up the atmosphere of Tavistock between our dance slots.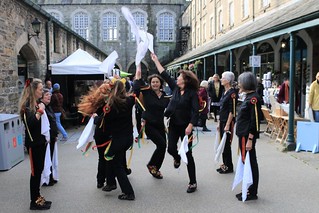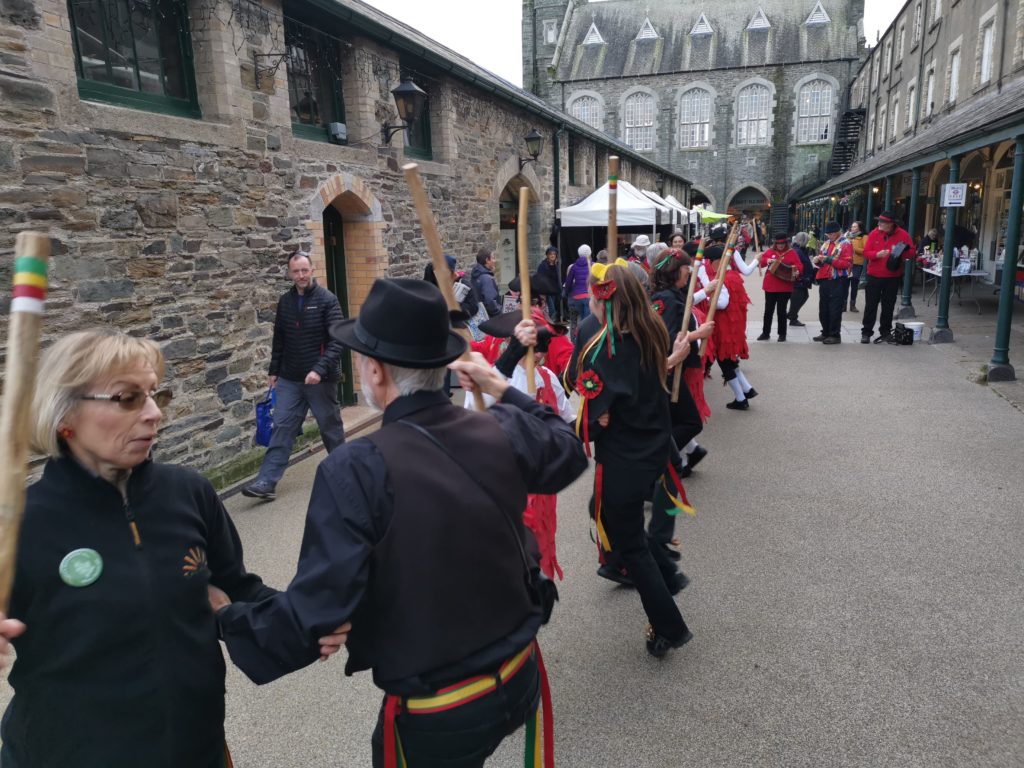 We're looking forward to our annual Christmas meal this weekend. We hire a venue and enjoy a bring and share feast. It's a lovely opportunity for festive socialising without the formalities of practising or performing any morris dancing. We all work together and share the tasks of setting up, decorating, making food and clearing up. We might even get round to a party game or two.
On Thursday 19th December we'll be having a Christmas dance out at Exeter Cathedral Christmas market with Great Western Morris. This will be in the evening to add a bit of culture to your late night Christmas shopping. Come and see us and join in the fun!